We produce K-cup capsules to protect your drinks such as single serve coffee and tea…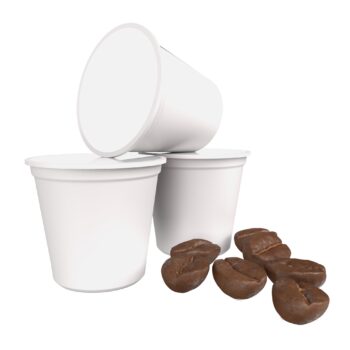 We produce K-cup capsules to protect your drinks such as single serve coffee and tea. Thus, you can protect your products against external factors and store them in secure capsules. With high quality filter paper...
Coffee pods are produced exactly for espresso lovers. There is a part similar to the spoon in these capsules in which the coffee is placed in the espresso machines. Single-use pod coffees are placed in this piece instead of powder coffee. In this way, you can get a delicious espresso ,coffe and tea for personal consumption. Because of this coffee pods have recently started to be preferred frequently.
We produce coffee pod foil lids from very high-quality materials. Our specially printed or single portion coffee pods are made in maximum quality. Thus, they have a high-security sealing. With this effective protection method, our product in the form of glass is used to seal packaged products. In addition to the coffee pods in our wide product range, we also serve you with many other product types. These coffee pod foil lids do not spoil the taste and aroma of your coffee. Thanks to our coffee pod foil lids, you can take advantage of our product if you want to have a fresh and quality coffee experience. On the other hand, we produce capsule foil for coffee pods and coffee capsule foil lids. Since these coffee pods are disposable, they have a strong adhesive feature. In addition to their durable structures, we also produce any size you want. Rotogravure printing, worm embossing, lining, aluminum, and heat-sealing varnish are among the various technical features. With the coffee pods we produce, we enable you to save up to 50% in accordance with the original without lowering the quality of the coffee. If you want to get high-performance support, you must take advantage of these products. Coffee pods with various embossing and sizes stop loss of taste and moisture with their high barrier protection. Our coffee pods are generally compatible with PP, PBT, and aluminum for coffee producers. Thanks to its maximum print quality, we can define it as a product that provides a high customers satisfaction level. If you want this product to be designed specifically for your company, contact us so that we can help you with size and design.