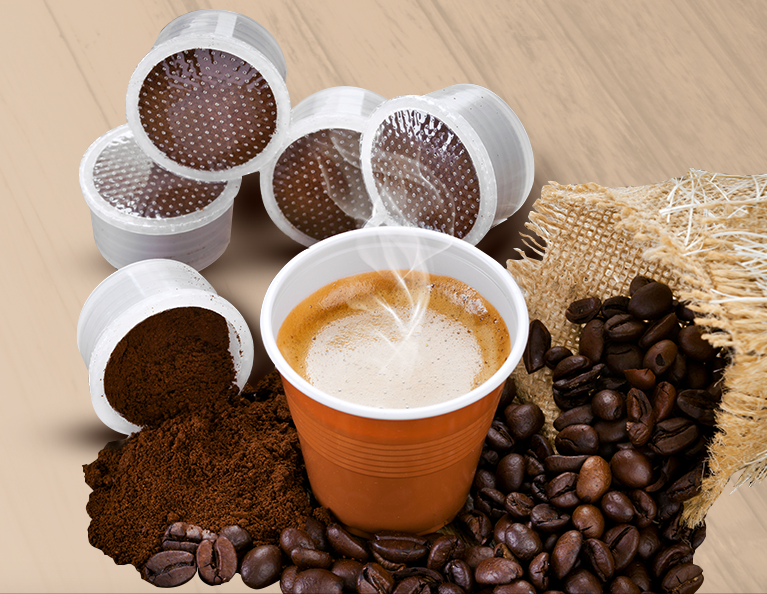 K-cup With Sealed Filter
We produce K-cup capsules to protect your drinks such as single serve coffee and tea. Thus, you can protect your products against external factors and store them in secure capsules. With high quality filter paper, you can not only protect your product from dirt, but also keep it fresh.
K-cup capsules, multi-layer composite leak proof aluminum foil and coffee capsules that keep the coffee fresh provide a high-level barrier to the cups. On the other hand, thanks to the high-quality filter papers we prefer, it not only filters dirt, but also aims to keep food safety at the highest level.
Technical Specifications Body
• Its upper diameter is 37 mm.
• Its volume varies between 5-8 grams.
• PP and AL materials are used.
• Color can change according to your request.
• Foil cover material is formed by AL and PP Lacquer.
Technical Specifications Body
• Top diameter varies between 51 and 51.5 mm.
• Its volume varies between 10-15 grams.
• PP material is used.
• Color can change according to your request.
• Foil cover material is formed with AL and Heat Seal Layer.
Also;
• Paper PP cup with internal filter
• PS cup with built-in filter
• PP cup with built-in touch-free filter
• PS cup with built-in touch-free filter
Advantages
• Some K-cup capsules may not be compatible with your coffee or tea machines. But thanks to our high-end technologies, our products are compatible with standard cups and all kreurig brewers.
• It has a very affordable cost.
• K-cup capsules are very convenient and profitable to use. Therefore, you do not need to buy a single container or filter.
• Application areas are for single serve coffee and tea.
We produce our K-cup capsules with our professional team that deals with their shape or materials. We have a professional packaging consultant who will provide a quick quote for all your questions 24/7. In this way, you can reach us at any time and place an order. In addition, if you have not finished your work, we can provide us with the collected materials, and we can help you by presenting your ideas