We produce aluminum food containers to keep your meals warm and healthy.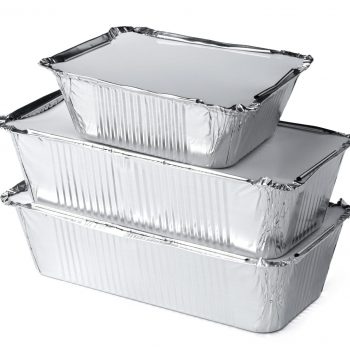 We produce aluminum food containers to keep your meals warm and healthy. Our food containers, which are suitable for every budget with their reasonable performance and price, are healthy and safe. It is used in kitchen...
Food storage containers protect your food from harmful external factors. They have an essential place for most companies to send their products to their customers cleanly and hygienically. We produce different sizes and shapes of food storage containers for you, allowing to keep your materials and food in a healthy condition. Our food containers are suitable for every budget, and they are safe and approved by national and international institutions.
Our aluminum containers do not have any toxic effects and do not pose a threat to your health. It is specially designed for packaging hot and cold meals. In this way, you can keep your food for a long time without spoiling the flavor. You can also use our products in the microwave and conventional ovens. Thus, they allow hot and cold or liquid and solid products to be stored together. In this respect, we want to touch on an important point. If the water ratio of the foods you want to cook is high, you should not cook at high temperatures in the oven or microwave. Your body could be at risk by dissolving the aluminum metal in the foil on your food. Apart from that, it is suitable for all uses. Our aluminum food containers, which you can use without any fear in terms of hygiene, do not harm the environment and can be recycled. Thanks to the aluminum food storage container, you can reduce pollution and protect natural resources' continuity.
When we consider aluminum food storage containers' technical features, we see that the thickness varies between 0.04 and .12 based on your needs. Likewise, its width varies between 100-1600. However, foil may be damaged by excessive heat. Therefore, you should not expose the food storage container to high temperatures and keep it away from sharp materials.
If you need aluminum containers customized for the food products, you are at the right address. We are both fast on delivery and reliable on quality! We aim for the best in this business where we produce by the needs of every food industry sector. We are proud to serve you.