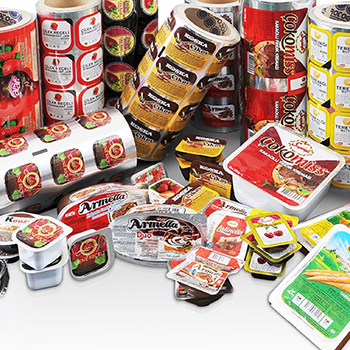 Multi-Layer Laminated Foils
We produce flexible packaging solution multilayer aluminum laminated foils for different markets such as plastic film, home care, paper, and personal care. At the same time, the paper laminated foils we produce are generally used in the pharmaceutical industry for the packaging of antiseptic wipes or similar medical procedure kits. The film consists of three layers. These; It is aluminum, paper and heat bonding layer. The combination of these three layers results in excellent printability and peel performance. On the other hand, it also serves to protect products insulated from moisture, gas and light at an ultra-level. In addition to traditional packaging options such as thermoform foil, cold form foil, lid foil and blister lid foil, we offer our laminated film packaging types for our customers.
Technical Specifications
It has an aluminum foil barrier layer.
It has a glue adhesive layer.
Consists of PE, PP paper and cardboard layers.
It has a thickness of 40-400 μm.
Its width is at most 1.050 mm.
Advantages of Cheese Packaging Foil
It prevents spillage and leakage.
For food packages, ie meat products. In short, it is very important for sterilization and pasteurization processes. In this way, anti-fog treatments prevent fogging.
Can be used for decoration and wine funnels. It can be used in thermal bags.
Important for food and technical packaging.
Cover for feeding packages (with peeling effect – ie used for welding alongside PE packaging materials).
It is used for special purposes in healthcare.