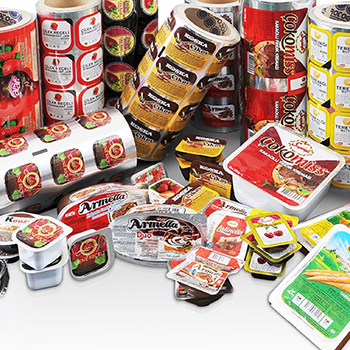 Flexible Packaging
Many people have heard of flexible packaging products, but many are unsure what it actually means. Flexible packaging, in its simplest form, is any container or component of a container whose shape can be easily changed when filled or while being used.
Pakroll Packaging's facility, which has an important place among flexible packaging manufacturers, is FDA and EPA registered, allowing us to package a wide range of products. For many years, we have been a market leader in flexible packaging products. Since then, we've offered services to a variety of sectors, including the detergent, pharmaceutical, dental, cosmetics, first-aid, and automotive aftermarket flexible packaging industries. Please contact us to learn more about how we can assist your company in developing a versatile package that will help your product stand out from the crowd.
What is Flexible Packaging?
Because of the benefits it provides to both the consumer and the environment, flexible packaging is ideal for these everyday products. These flexible packaging products, produced by flexible packaging companies, save space in cabinets and drawers at home. It also increases the lifespan of food, reducing food waste, and the resealable opening makes it easy to transport when you're on the go. Flexible packaging manufacturers are especially helpful in sectors that need adaptable packaging, like the food and beverage, personal care, and pharmaceutical sectors. It is a relatively new packaging technique that has gained acceptance because of its high effectiveness and low price.
Flexible packaging products are on the cutting edge of important packaging trends that benefit the environment, consumers, and businesses. Flexible packaging manufacturers sends less material to landfills than traditional forms of packaging because it uses fewer resources in the first place. Because it is lightweight, it requires less energy to make than other packaging types, less water to manufacture, produces fewer greenhouse gases, and requires a lot less fuel and trucks to transport.
Flexible packaging products have become an affordable alternative to traditional, rigid packaging as a result of a shift in trends and valuable packaging technology. You may not be aware that flexible packaging is not just made of plastic. It can be made of a single material or a mixture of materials such as paper, plastic, and aluminum foil. Packaging made from a combination of these materials is referred to as multi-material packaging.
We provide a variety of flexible packaging options with numerous advantages. Flexible packaging manufacturers enable more innovative and visible packaging designs. When combined with our premier printing and design services, this ensures conspicuous and eye-catching packaging for superior marketing value. Since this approach weighs less and takes up less space than rigid packaging, shipping and handling expenses are greatly reduced. After answering the question what is flexible packaging, let's clarify other points about the product.
Stand-Up Pouches & Bags
Stand-up Pouches & bags are an excellent choice for bulk display packaging. The sturdy bottom gusset helps these stand-up pouches wholesale support themselves, and the perfect zip closure makes it possible to keep everything inside as airtight as possible. When they are fully loaded, stand-up pouches & bags from Pakroll Packaging feature a practical bottom gusset design that enables them to stand up by themselves.
Stand-up pouches & bags are the perfect packaging for a variety of foods, including liquids, powders, and solids, as well as non-food items. Food-grade laminates keep your food fresher for longer, and the large surface area acts as a perfect billboard for your brand, allowing you to display catchy logos and graphics. Pakroll Packaging provides a diverse range of stand-up pouches & bags for food packaging in a variety of clear and solid colors, glossy and matte finishes, and materials.
You've arrived at the ideal location if you're searching for a pouch bag manufacturer for premium, stand-up food pouches wholesale and bags. Pakroll Packaging, as a leading pouch bag manufacturer, has a wide range of food-safe, aesthetically pleasing options for you to choose from, all at affordable prices. Browse our inventory today to find the best wholesale food packaging supplies for your requirements. Custom printing and labels are available for our stand-up pouches wholesale packaging. Visit our page for more information on designing your own custom bag, or contact us today for a quote from a sales or customer service representative.
Flexible Packaging Manufacturers
The e-commerce sector is currently gaining popularity as a preferred shopping option. Top e-commerce companies are looking for dependable packaging materials to keep up with rising orders and shipments. Due to the fact that flexible packaging products come in a wide range of sizes and shapes, flexible packaging companies provide warehouses and e-commerce companies with top-notch packaging solutions.
Flexible packaging products have solidified their place in the packaging world and unquestionably emerged as a major factor in the expansion of the packaging industry. Its advantages include convenience and durability; ease of opening and resealing; overall cost savings; and high portability. This popularity is largely due to frequent technological advances in this field; the good barrier properties of flexible films; and light weight and portability, which take up little space and are cost-effective.
Flexible packaging companies are cutting-edge packaging solutions. Flexible packaging is used extensively in the manufacturing industries all over the world. Pakroll Packaging is working to improve the existing framework for the packaging industry. By introducing new techniques and materials, we have transformed the flexible packaging industry. Contact us right away if you're ready to take your products to the next level.