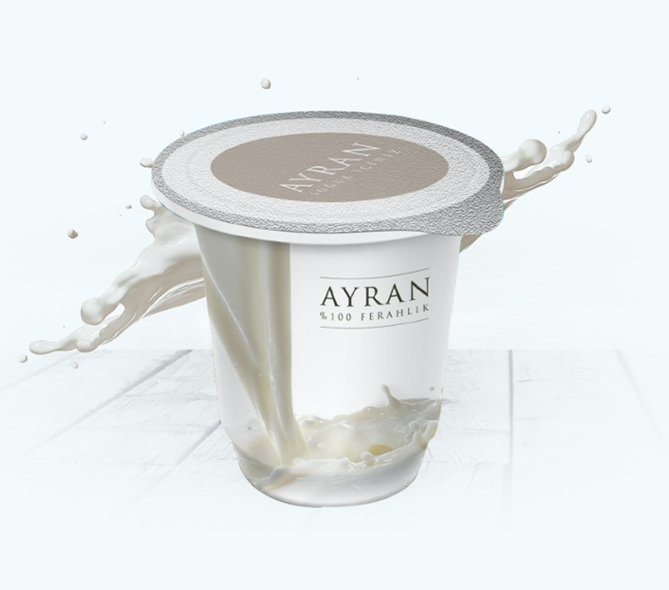 Die Cut Ayran Aluminum Lids
Buttermilk aluminum lids allow your plastic buttermilk glasses or liter buttermilk bottles to be closed. In this context, as a company, we produce reliable and robust buttermilk aluminum lids. Thanks to the buttermilk aluminum cover we offer to production, you can prevent foreign objects from entering your buttermilk glass. At the same time, you can prevent your buttermilk from spoiling in a short time thanks to the barrier it provides to light, air and various liquids. Ayran Aluminum Lid has strong adhesion to all plastic glasses. It is presented to production in different diameters for your needs. You can protect your product against any puncture or tear with high reliability. If we take a look at the features it provides;
It has high corrosion protection.
It provides customer satisfaction with its easy opening feature.
It has two options as thermo-lacquer or coextrusion.
It has the option to be produced according to the geometry you want.