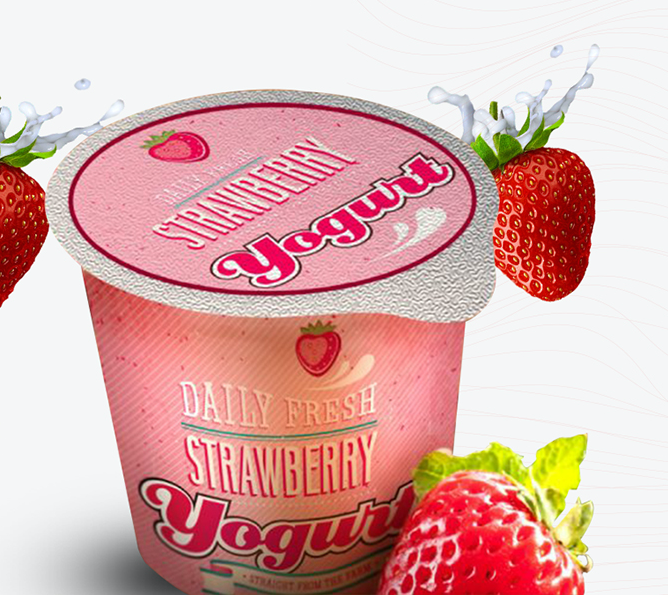 Aluminum Yogurt Lids
Aluminum yogurt lids are very important in terms of preserving the freshness of yogurt for a long time. Yogurt lids provide a very good view thanks to rotogravure printing. We produce yogurt lids suitable for the size and design you want specifically for your company. Thanks to its durable structure, it plays an effective role in issues such as puncture or tearing.
Aluminum yogurt lids provide a high level of barrier protection against moisture, steam, sunlight and odor. It is also widely preferred with its easy opening feature. In addition, it has a great processability feature in gluing machines. In addition to this, besides different diameters and special options, there are also options with and without embossing. Aluminum yogurt containers, which can adhere to all types of containers, are frequently preferred. It also exhibits superior endurance performance against acidic products.