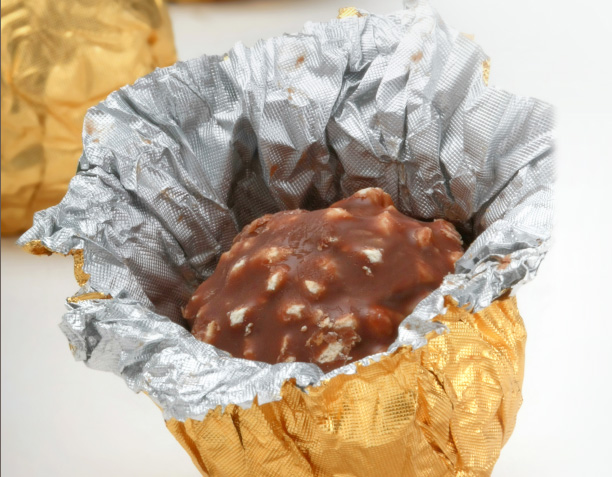 Chocolate Packaging Foil
All food types that contain sweet and confectionary in their raw materials require protection against moisture, air and light. We produce chocolate packaging foil that will prevent oil leakage from your chocolate products and protect its taste. Thus, the sugar ratio and aroma of your products are preserved. Aluminum chocolate packaging foils we produce vary according to your needs. We mostly offer aluminum chocolate foil thicknesses as 0.019-0.014 mm and embossed foil thicknesses as 0.010 mm.
Besides having the option to choose the thickness you want; you can also choose the pattern you want. We produce chocolate packaging foils in various patterns to meet the needs of our manufacturers. You can preserve the freshness of your products and increase the quality of your brand thanks to the chocolate foil you can buy from us. In addition to all these, you can get the satisfaction of your customers thanks to its easy-to-open feature.
Technical Specifications
It has high level folding feature.
It has a quality and solid structure.
Thanks to its high protection, it prevents damage to the product.
It is in harmony with your requests with its superior print quality.
It is produced in accordance with manual winding.
Their weight is 1000 grams.
It is aluminum foil with silk tissue paper laminated.
Multiple color options are available.
It meets the needs of large companies that are engaged in hobby or want a small number of foils. Retail chocolate foils serve many purposes apart from these.